Successful Immigration to Canada Starts With a Good Plan
Student immigration is similar to climbing a mountain as it requires expert advice, careful planning, and hard work while small mistakes can be a disaster. With over 500,000 international students currently in Canada, competition for permanent residency is very high. To complicate matters, many get poor advice or seek help too late in the process and ultimately have to leave the country.
Rosenblatt Immigration Law can expertly guide you through some of the most important decisions of your life. Our team provides educational, employment and immigration advice you need to get the right education, start a great career and obtain permanent residency.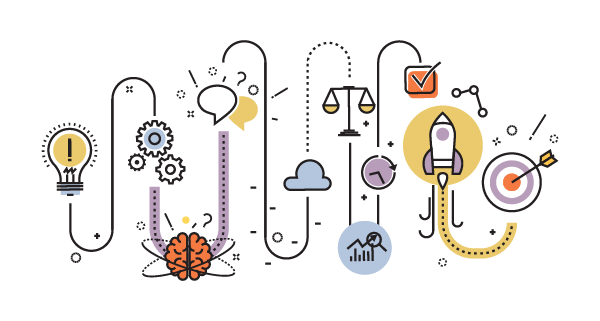 Start on the right path
Students need to carefully select the right school and study program to ensure they are employable after graduation. These decisions are important factors in obtaining employment in Canada and help determine salary and job satisfaction levels. Students must choose their career wisely, examine their course of education and have guidance if changes are required.
Rosenblatt Immigration Law works closely with students to help them decide on the right career path and select the appropriate schooling. Our team monitors the ever-changing legal and economic environments to ensure they are working towards a career that qualifies them for permanent residence.
Our expert immigration lawyer David Rosenblatt personally handles student consultations. With over 29 years of experience helping thousands of people immigrate to Canada, David starts the process by getting to know your unique circumstances and personal goals. He will carefully explain the current regulations, identify your best options and recommend the most suitable immigration strategy for you. Our team then takes care of all required paperwork to ensure an efficient and stress-free experience as possible.
Contact us for help developing the right plan, your future depends on it.

Get your dream job
Even with the best planning, students can still face significant challenges getting the right job after graduation. Rosenblatt Immigration Law has extensive experience with employment and offers a unique range of solutions to help students achieve their goals.
Our team will:
Identify your best employment opportunities
Help prepare a professional resumé
Teach you how to effectively promote yourself using various
 methods such as video resumes and LinkedIn profiles
Help you get the best possible internship
Train you in successful interview techniques to help secure your dream job
Our innovative employment solutions get people hired, contact us today for examples of how we can help you.

Immigrate to Canada
The following plans are currently the best immigration options for students, contact us to discuss these opportunities in detail:
1. Study > Work > Immigrate (SWI)
The most common pathway for international students is more difficult than most would imagine. The top scoring applicants from the Express Entry point grid from a vast pool of qualified applicants are selected for permanent residence.
Rosenblatt Immigration Law will carefully explain your point score ranking and offer recommendations to help you achieve better scores and qualify quickly.
2. Provincial Nominee Programs (PNP)
The Canadian provinces offer a range of distinctive immigration programs for international students. Although many of these PNPs offer good immigration options there can be numerous complications with these programs. Our team will carefully explain the advantages and disadvantages of these programs to help you make the right decisions regarding your future.
3. Work Permit to Permanent Residence (WP2PR)
Our unique WP2PR Entrepreneur Program is designed for parents who are willing to buy, start or invest in a Canadian business to sponsor or employ their children. This exceptional pathway can provide an entire family the opportunity of permanent residency. Students can acquire extensive and valuable experience while running a family owned business. Advantages with this program include potentially fast processing times and minimal investment requirements.
4. International Student to Entrepreneur (IS2EZ)
This inventive permanent resident option is ideal for entrepreneurial students who can establish a business in Canada. When opting for the IS2EZ plan, students can obtain a wide range of valuable business experience while starting a lucrative commercial enterprise. Rosenblatt Immigration Law can arrange extended work permits that enable students to stay in Canada while qualifying for permanent residence.
5. Start-Up Visa
This federal immigration program is designed to facilitate permanent residency for entrepreneurial students with innovative business plans. We help students navigate this unique and complex opportunity and can also assist in developing progressive business plans. One of the programs great advantages is that several students can apply for the visa at the same time.
Get the guidance you need to succeed.
Studying in Canada is an incredible investment in your future, especially if you acquire permanent residence. Rosenblatt Immigration Law can help you identify your best options, choose an appropriate immigration path and guide you through the process. You can hire us for as little as one hour or engage us for representation throughout your entire journey, we offer convenient block-quote fees and flexible payment terms for the services you need.
Your future is incredibly important, let us help you realize the opportunities available to you. Call or email us to schedule your comprehensive consultation and let's begin developing a customized immigration plan that's right for you.