Canada Work Visas and Permits
Rosenblatt Immigration Law carefully advises and represents employers and foreign workers regarding Canada work visas and permits. We advise whether the job offer requires a work permit or a Labour Market Impact Assessment, and how they can be obtained. Canadian work permits can often act as the first step towards permanent residence.
Global Talent Stream
The Global Talent Stream is a program for expedited work permit applications with a two-week processing time. Fast-growing companies with a focus on information and communication technology (ICT) can expect to fill positions with foreign skilled workers quickly. To qualify for the program, a company must show its commitment to lasting, positive impacts on the Canadian labour market through a Labour Market Benefits Plan (LMBP). There are two categories under the program:
Category A – Referral by Designated Partners
Category A assists innovative firms to hire foreign workers with unique and specialized talents. An employer must be referred by one of the Designated Partners:
Accelerate Okanagan, Atlantic Canada Opportunities Agency, BC Tech Association, Burlington Economic Development Corporation, Business Development Bank of Canada, Canadian Economic Development for Quebec Regions, Cape Breton Partnership, City of Hamilton's Economic Development Office, Communitech Corporation, Council of Canadian Innovators, Economic Development Winnipeg, Edmonton Economic Development, Federal Economic Development Agency for Southern Ontario, Genesis (Newfoundland), Global Affairs Canada's Trade Commissioner Service, Government of Alberta (Alberta Labour), Government of British Columbia (Ministry of Jobs, Trade and Technology), Government of Manitoba (Manitoba Education and Training), Government of Nova Scotia (Nova Scotia Business Inc.), Government of Ontario (Ministry of Economic Development, Job Creation, and Trade – Ontario Immigrant Nominee Program), Government of Ontario (Ministry of Economic Development, Job Creation, and Trade – Ontario Investment Office), Government of Prince Edward Island (Island Investment Development Inc.), Government of Saskatchewan (Ministry of the Economy), Halifax Partnership, ICT Association of Manitoba (ICTAM), Innovation, Science and Economic Development Canada – Accelerated Growth Service, Invest Ottawa, Invest in Canada, Kingston Economic Development Corporation, Launch Academy, London Economic Development Corporation, MaRS Discovery District, National Research Council – Industrial Research Assistance Program (NRC-IRAP), Privy Council Office (Special Projects Team), Regional Municipality of Niagara, Regional Municipality of York, Sarnia-Lambton Economic Partnership, Toronto Global, Vancouver Economic Commission, Venn Innovation, Waterloo Region Economic Development Corporation, WindsorEssex Economic Development Corporation.
Category B – Filling Positions on the Global Talent Occupations List
The foreign worker's occupation must be listed under the Global Talent Occupations List as of June, 2018:
0213 Computer and information systems managers
2147 Computer engineers (except software engineers and designers)
2161 Mathematicians and statisticians (except actuaries or related occupations)
2171 Information systems analysts and consultants
2172 Database analysts and data administrators
2173 Software engineers and designers
2174 Computer programmers and interactive media developers
2175 Web designers and developers
2281 Computer network technicians
2283 Information systems testing technicians
5131 Producer, technical, creative and artistic director and project manager; visual effects & video game
5241 Digital media designers
Work Permit Exemptions
An employee with a NOC skill level Type 0 (executive, managerial) or skill level Type A (professional) does not need a work permit for short-term assignments. Academic researchers may also qualify for work permit exemption when performing research in Canada for up to 120 days a year.
Contact us for advice on how the Global Talent Stream can benefit your business.
Obtaining Labour Market Impact Assessment (LMIA) from ESDC
To bring foreign workers to Canada, employers must usually first apply to Employment and Social Development Canada (ESDC) for a Labour Market Impact Assessment (LMIA). Once an LMIA is issued, applicants will need to apply for a work permit, which may be issued at a visa office or at a port-of-entry, if eligible. Employers must pay prevailing wages and run recruitment ads to show that no Canadians are ready, willing, and able to take the job.
Please visit LMIAs for more information.
Intracompany Transferees (LMIA-Exempt)
Some senior-level staff in corporations with a Canadian branch may not need to apply for an LMIA for transfer to Canada. We advise clients on the steps necessary to transfer international executives to Canada—you may be eligible. To be eligible, the businesses and employee must meet certain criteria, including but not limited to factors related to the corporation relationship and worker's experience and position.
Qualifying corporate relationships: Parent, subsidiary, branch, or affiliate
Applicant's position:  Executive, Senior Managerial, or Specialized Knowledge capacity
Previous employment: One year in the past three years with the affiliated entity in a similar role
Spouses of Work and Study Permit Holders
Spouses or common-law partners of international students and skilled people coming to Canada as temporary foreign workers for more than six months (except those in low-skilled positions) may receive an "open work permit" allowing them to work for any employer without first having a confirmed job offer.
Business Owners
Business owners, managers and self-employed applicants may be able to obtain work permits to buy, start, or manage their business.
Caregivers
The revised caregiver program facilitates work permits and permanent residence for caregivers who care for children, elderly persons, or those with disabilities in private homes or institutions without supervision.
International Students
Students may be eligible for a variety of work permits. Some students may be able to work part-time during their study period and may work as part of an internship if it is a required element of their studies and not more than 50% of their program. Students may be eligible for a one-time post-graduation open work permit if they graduated from an eligible school and program. Graduates of eligible programs lasting two or more years can receive work permits of up to three years.
International Experience Canada
Canada participates in numerous bilateral agreements with other countries enabling young people to come to Canada to work temporarily. There are also some recognized organizations that enable young people to participate in the program. The application process requires candidates to create an online profile and wait for an Invitation to Apply before initiating their work permit application.
Applicants may qualify for permanent residence after working in Canada for a year in a qualifying position. There are three types of programs, and applicants may be able to use more than one program to extend their stay. Quotas are often filled very quickly.
Working Holiday: Most popular program
Young Professionals: Usually requires a job offer—useful for extending a work authorization
International Co-op Internship: For applicants still in school
List of Countries with Bilateral Agreements with Canada:
Australia, Austria, Belgium, Chile, Costa Rica, Croatia, Czech Republic, Denmark, Estonia, France, Germany, Greece, Hong Kong, Ireland, Italy, Japan, Korea, Latvia, Lithuania, Luxembourg, Mexico, Netherlands, New Zealand, Norway, Poland, Portugal, San Marino, Slovakia, Slovenia, Spain, Sweden, Switzerland, Taiwan, Ukraine, and the United Kingdom
Please contact us to find out more about the International Experience Class and how we can help you obtain a work permit and permanent residence in Canada.
Free Trade Agreements
Canada has entered various trade agreements with countries such as the US, Mexico, and Chile, which include special labour and mobility provisions for citizens.
Provincial Nominees
Applicants approved by provincial governments may be able to obtain a work permit to start or manage a business in Canada.
Bridging Open Work Permits
In some cases, foreign nationals currently in Canada may be considered for a "Bridging Open Work Permit" to bridge the gap between the expiry of their current work permit and the final decision on their permanent residence application if their work permit will expire in four months or less. An applicant may be eligible for a bridging open work permit if the following criteria are met:
The applicant applied for permanent residence status under a qualifying class
The applicant's work permit expires in four months or less
The applicant has valid status on the work permit at the time of applying for the bridging open work permit
The applicant is currently in Canada
Hear what our Skilled Worker clients are saying:
YouTube video
YouTube video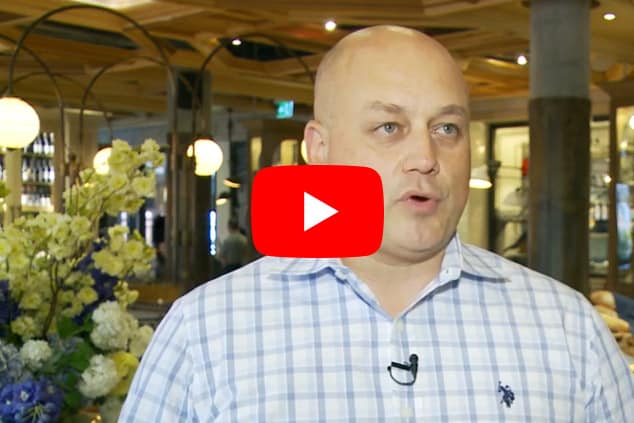 YouTube video